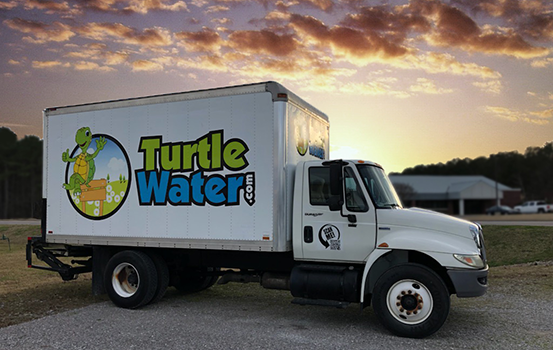 What's In Turtle Water?
Turtle Water is actually Spring Water from the Blue Ridge Mountains of Georgia.
Where Can I Buy It?
Turtle Water is bottled in 16.9 oz bottles (24 per case) and is being sold in Alabama, at Johnson's Giant Food Store in Attalla, East Gadsden, Coldwater, and Jacksonville, AL.
Become A Distributor!
Interested in becoming a distributor? We require a sales tax exemption certificate from the State in which you do business, it must be current. You must have a pallet jack or forklift to unload the water, our delivery truck is equipped with a lift gate if you do not have a loading dock. Our minimum purchase is one pallet, this includes 72 cases of water that contain 24 bottles per case (16.9oz Bottles).
How Much Is It?
Would you like to request pricing? Click the button below.

The Turtle Water Bottle